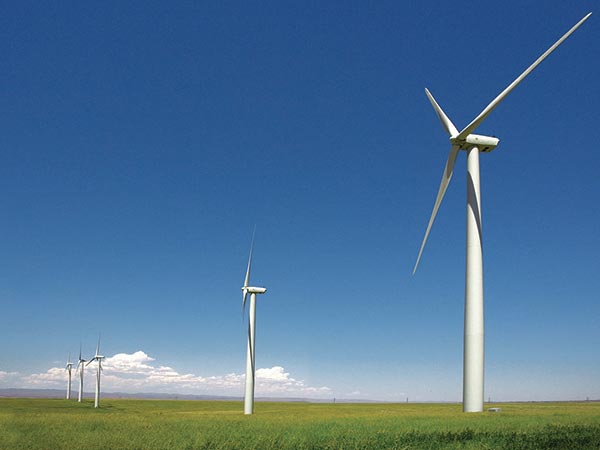 Wind power
Get all the power you need, from air
VIBE, in collaboration with leading specialists in the sector, offers highly technological solutions for a wide range of applications, including: pumping (water treatment/desalination), electric power supply, heating, grid connection, etc.

The generators are the result of numerous years of research, supported by a series of tests conducted in very severe weather conditions and the rigorous selection of the best suited and most durable materials.

This also applies to the electrical equipment connected downstream a wind farm, whether it be the electric pump units or electric heating elements introduced in stages, the interface to the main power grid or accumulator batteries.

Our range includes standard aerogenerators with following capacities:
5, 10, 30, 250, 500, 600, 1000 and 1500 kW.

Service and maintenance:
unlimited availability and efficiency.
VIBE also stands out for the availability and efficiency of its after-sales service.
VIBE's staff and technicians are ready to take care of any problem or request, remotely or on-site depending on the circumstances, in the shortest time possible. Anywhere in the world.